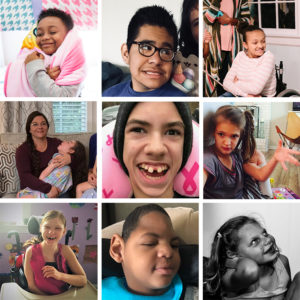 Your gift will assist us in providing a healthy, loving, and caring environment in which our Angels live, and help us remove barriers to care that many of their homes currently have. Our mission to bring joy and relief to children with chronic and physically debilitating illnesses or injuries in the Wilmington and surrounding area is carried out by renovating and remodeling the bedrooms and other living spaces with necessary accommodations to make life easier and happier for both family and child. Renovations vary and may include ramps or door widening to accommodate a wheelchair, a new mattress, specialized bathing equipment, and more. To date,
Welcome Home Angel has assisted nearly 50 children and their families
.
Thanks to you, we are on the way toward helping yet another angel.
Welcome Home Angel, Inc. is a 501(c)3 nonprofit organization. Our federal tax ID number is 26-1638488. Your donation is tax deductible to the extent of the law.
No services or goods were given to you in exchange for this donation - only our sincerest gratitude