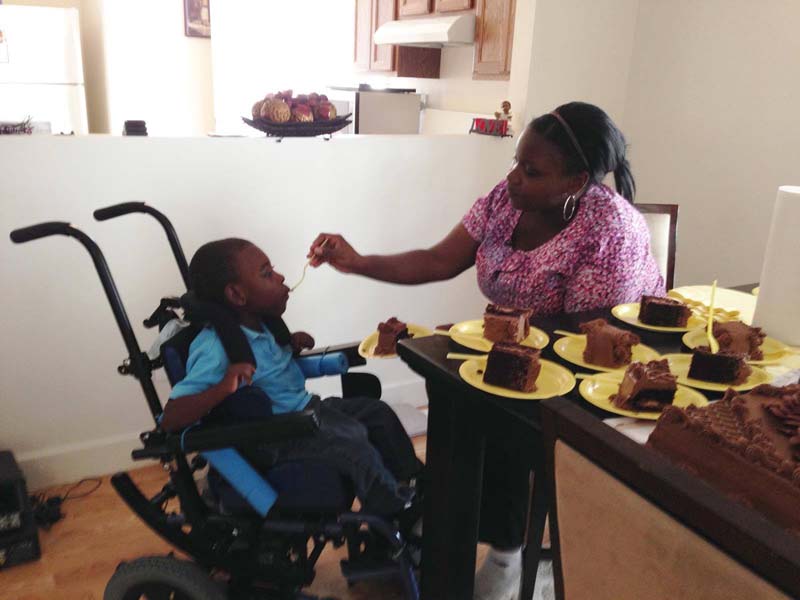 Michael is a 7 year old who was born with hydrocephalus which resulted in seizures at a very young age. He was diagnosed with cerebral palsy at the age of two and is unable to support himself. His mother, Sherrill, cares for him and the previous home had presented difficulties.
This case was different than all the previous. It was recommended by Welcome Home Angel that Sherrill should apply for a Habitat for Humanity house, and that is what she did.
However, she was informed that she did not qualify for their program. Thankfully, with the help of our founder and one of our guardian angels, an error was found in the initial application that changed her eligibility.
The house was built with Michael's needs in mind and the family has now moved in. With the help of a local church group, the house was decorated and Michael and Sherrill have their own beautiful home!