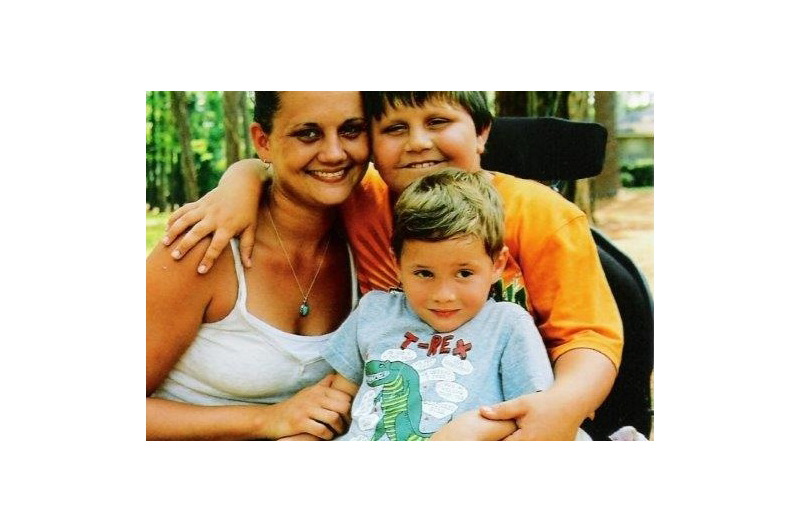 Gage Justice had been waiting months for this day, Monday, May 24. At approximately 3 p.m., his wheelchair was lowered from a county-owned school bus by hydraulic lift to the asphalt where he waited a few long minutes, in front of his home on Pinecrest Parkway, for his little brother Drake Harker to arrive home from school. Gage wheeled himself to the front door, flung open by Drake, and into the home they share with Amy Justice and Bonnie Justice, their mother and grandmother .
Family members, neighbors and friends, social workers, healthcare providers and Sunset Park Elementary School counselors and administrators were gathered in the living room and crowded into corners of the kitchen in anticipation of the boy's arrival. Despite the appearance of the decorated cake on the table and the plume of Mylar balloons, it was not Gage's birthday, nor the last day of school. It was Welcome Home Angel, making its final house call.
Filling a niche for which there are limited resources, Welcome Home Angel pairs a child in need with professional interior designers and building contractors to make a difficult homecoming that much more pleasant for those children just released from hospitalization or rehab.
Gage, diagnosed with Muscular Dystrophy, has been in a wheel chair for the last three or four of his 11 years. He told Jennifer France, interior designer, Big Sky Design, who was approached by Welcome Home Angel to redesign Gage's personal space, that he wanted a room decorated with a Harley-Davidson flame theme. France teamed up with contractor Frank Lewis, Commercial Upfit Specialist, during the design and renovation, the culminating event in a lengthy process that began about three months ago.