Below are our current Angels with active makeovers. Help us complete their rooms by purchasing fixtures, decor, and more via donation in the Angel Store!
Hailey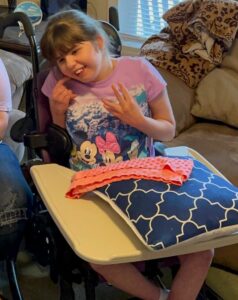 Meet Hailey! Hailey is wheelchair dependent and suffers from cardiomyopathy, microcephaly, and seizures. She LOVES bright colors, fun textures and bath time, so in addition to her room makeover, Welcome Home Angel will look to provide a bathroom renovation, featuring a fully wheelchair-accessible shower and room makeovers for her and her brother. Hailey's room will feature a whimsical sensory wall and sensory swing, that's sure to delight.
Design Team:
Designer: Hooper Patterson Interior Design – Hooper Patterson

Contractor: Mike Hunter – Hunter Gather Properties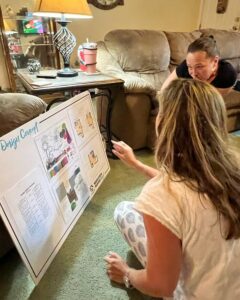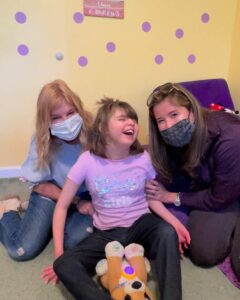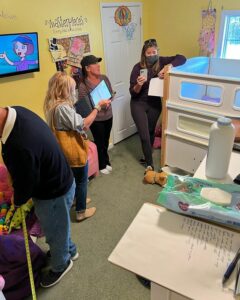 Landon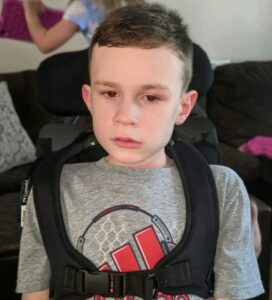 Meet Landon! Landon has a seizure disorder, is wheelchair dependent, nonverbal, and has developmental delays. Landon is GROWING, and his family needs Welcome Home Angel's help transporting Landon around their home through a ceiling lift system and especially to/from the bathroom, as it's beginning to take a physical toll in providing daily care. Landon's makeover will feature a wheelchair-accessible bathroom, in addition to a specialized PT therapy area and mini-makeover for his sister.

Design Team:
Designer: Smith + Gsell Design – Renee Smith and Susan Gsell

Contractor: Mike Hunter – Hunter Gather Properties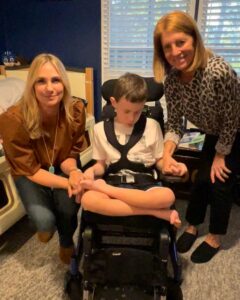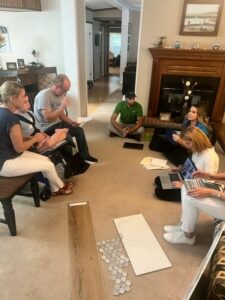 Give monthly and change
the life of an Angel Child.
Want to stay in the loop?
Subscribe for updates.