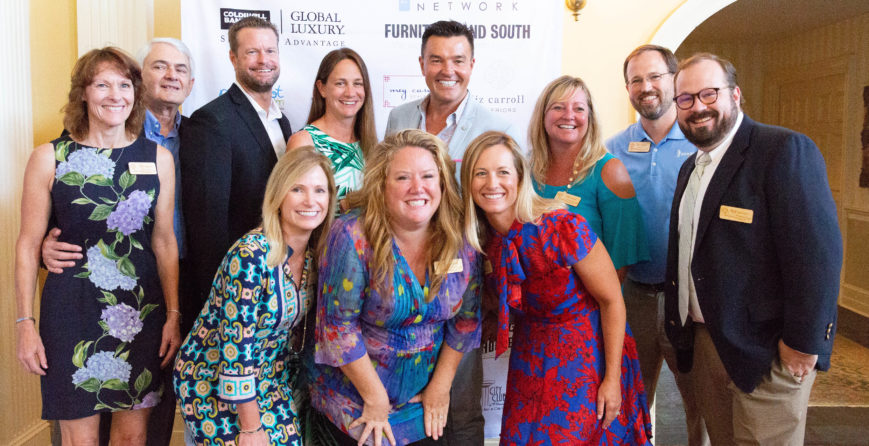 Welcome Home Angel is hiring! Please see the job description below if you're interested in joining our rapidly growing nonprofit with a mission to help children with special needs!
Community Outreach Coordinator
About Welcome Home Angel
Founded in 2007, the mission of Welcome Home Angel is to bring joy to children with significant health or life altering conditions and relief to their families by creating happier and more functional living spaces. We change children's lives by giving their bedroom and other living spaces a total makeover. We create a healing (and happy!) environment that gives comfort and provides a better quality of life for the entire family.
Job Summary
The Community Outreach Coordinator will work with volunteer Design Teams to complete projects and is responsible for non-fundraising community outreach, including public and private presentations to new volunteer groups and referral sources. This job requires travel throughout the Wilmington area, and into all areas of Pender and Brunswick Counties.
This position is part-time with flexible hours, up to 30 hours/week.
Responsibilities Include (but are not limited to)
Create and implement community outreach plan to recruit volunteers and referral sources, in coordination with existing volunteer Outreach Committee.
Develop public education and information materials, presentations and displays, including contributing to WHA's emails, media/new media outreach, and website content.
Organize and participate in community outreach activities to educate the broader community about WHA, our activities, and projects.
Oversee the maintenance of a community database of volunteers, in-kind donors, and referral partners using existing Salesforce database.
Perform weekly check-ins with all running Design Teams.
Thoroughly document all projects and their status in weekly reports to the Executive Director
Follow up with all in-kind donations for projects to ensure proper documentation and donor acknowledgement.
Follow up with all Design Teams upon completion of projects for debrief and final budget reconciliation.
Assist Design Teams with ideas for projects, especially related to therapeutic and assistive technologies that will increase their quality of life, depending on the condition of the child.
Recruit new volunteer Design Teams (interior designers, contractors, subcontractors, employee teams, church and civic groups, etc.).
Connect with new community referral partners, such as local doctors, physical therapists, community organizations, and more, to share the referral process and request new referrals.
Regularly communicate with existing referral partners about current and future referrals.
Serve as an ambassador of the mission of Welcome Home Angel in the interaction with current and potential partners and in public at all times.
Create and implement new annual community event to provide the children and families we serve an opportunity to meet one another and gain access to new resources.
Knowledge, Skills, and Abilities Required
Knowledge and experience in working within the diverse communities of the Cape Fear region
Exceptional interpersonal skills and ability to provide leadership of a team toward a common goal
Work effectively with project leaders, contractors, subcontractors, materials vendors, and other team members to articulate project goals, issues, budgetary guidelines, and adherence to strict timelines
Strong writing and oral presentation skills

Experience and interest in public speaking
Exceptional organizational and planning skills
Exceptional interest in learning new things and jumping in with both feet
Love of creative problem solving
Interest in passionate storytelling and enthusiastically spreading the word about the work of Welcome Home Angel
Works well unsupervised
Reliable transportation (mileage above 20 miles/day reimbursed at current IRS rate)
Comfortable with flexible work environment (in office and from home)<
Experience with or ability to learn project coordination with risk management
Knowledge, Skills, and Abilities Preferred
Knowledge and experience in project management, especially in the context of home renovation
Knowledge and experience with children who have special needs
Knowledge and experience in database management, specifically Salesforce
Knowledge and experience in website management, specifically WordPress>
Knowledge and experience in basic word processing and spreadsheets, specifically Microsoft Suite and Google Docs
Knowledge and experience with cloud storage, specifically Google Drive and Dropbox
Knowledge and experience with social media and other forms of electronic communication
Education and Experience
Candidates should have a minimum of two years of work experience in volunteerism, nonprofit, project management, education of children with special needs, interior design, or related field. Experience within child service or interior design agency/organization is preferred. A minimum of a bachelor's degree is expected, but a high school degree with at least five years of related experience will be considered.
To apply for this position, please submit resume, cover letter, and three professional references to careers@welcomehomeangel.com. Incomplete applications will not be considered.
Applications welcomed until November 16, 2018. Please, no phone calls.